Add connectivity to your self-service machines
Integrate your self-service fleet into your business and unlock endless opportunities. With our widely accepted platform and hardware add-ons we offer payment facilities and provide data, insights and control to optimize your business and enable you to become vendor independent.
Get real-time insights and control through two-way communication. Add payments and discover commercial as well as operational opportunities.
Sit back. We maintain connections to all machines, payment terminals, POS, BOS, or third-party systems. Now and in the future.
All your machines will exchange their sales and machine data directly with your existing POS/BOS systems.
From now on you are in control of your fleet. You get access to many commercial as well as operational insights and functionalities which will increase your machine's return easily.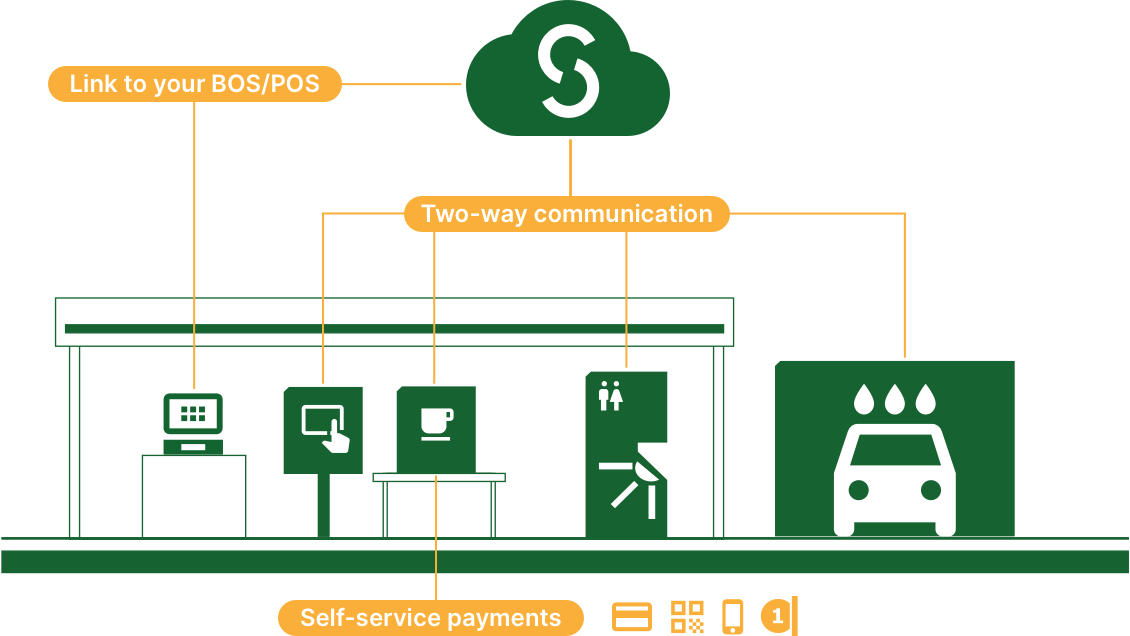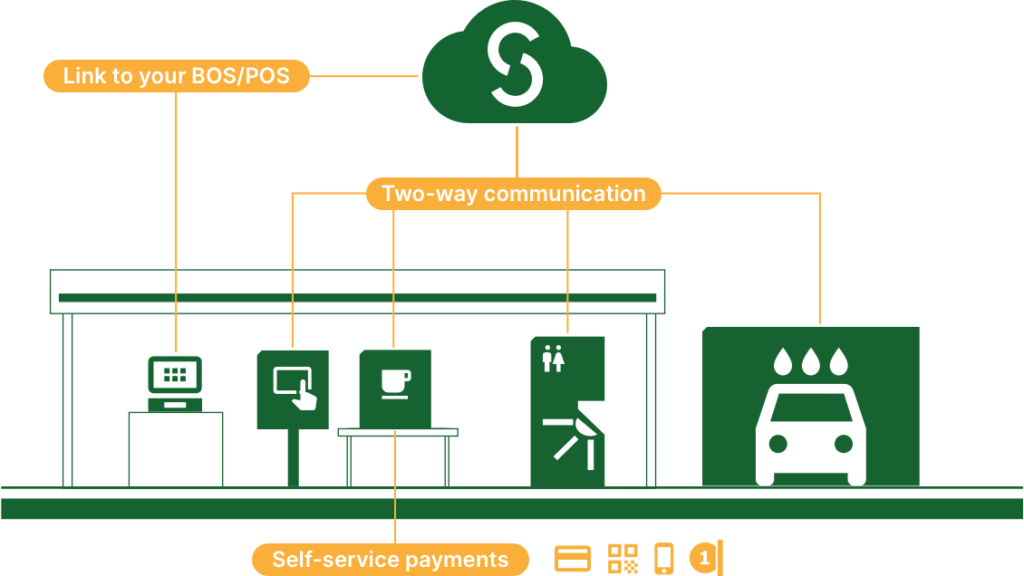 Uniform self-service payments and insights are easy to achieve with SmartNow
View the whitepaper on key tactics to succeed as a mobility hub
From Boston Consulting Group to McKinsey; in our new whitepaper we have bundled the latest research for service stations for your reading.