Restrooms and smart technologies
Do restrooms need smart technologies? Yes ma'am, they certainly do. ONE HUNDRED strives for the best user experience and this already starts when entering the restroom area. The visitor enters the area via turnstiles, after paying by cash, card or by scanning a QR code. Using SmartNow technology and SmartNow retrofit turnstile kits.
"The SmartNow platform now plays a vital role in our business and our innovation velocity."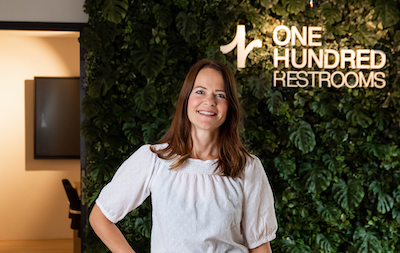 The company started implementing SmartNow technology in 2018. "Now the platform plays a vital role in our business and our innovation velocity." says Mariëlle Romeijn. Mariëlle is co-founder and responsible for the brand which is all about user experience, innovation and sustainability.
Remotely, the company is in control of all restrooms using the SmartNow platform. "New locations and their self-service machinery can be added in no time at all and the system talks with the ONE HUNDRED data platform continuously. Even changing prices is easy and can be done directly from our operational service center."
Changing the game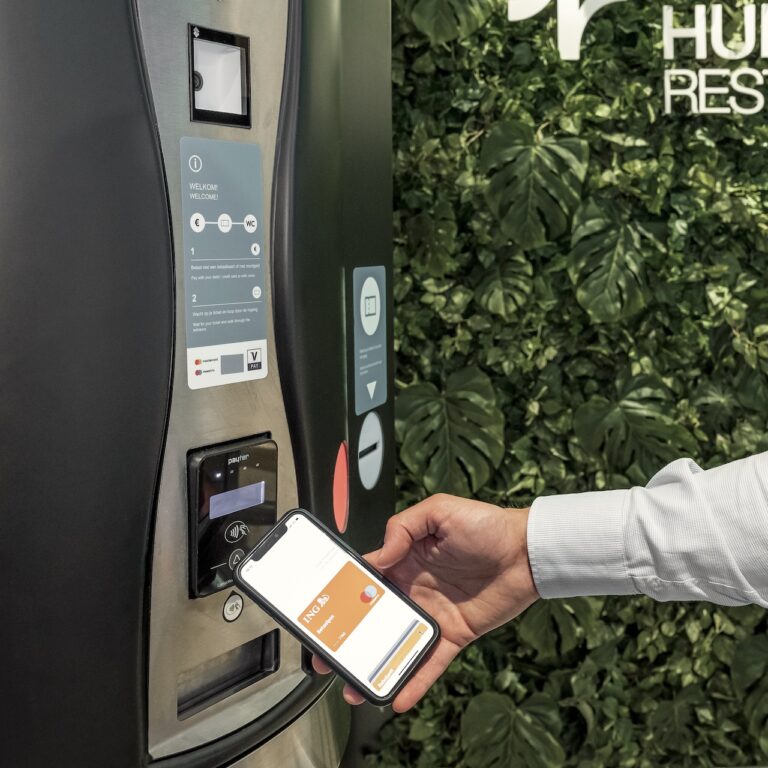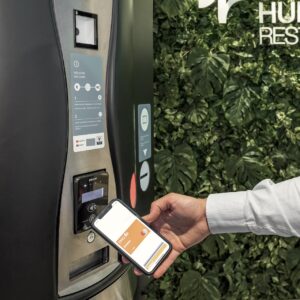 "Our approach is well received by consumers as well as our business partners. That's a nice thing of course and as a result we need to scale up at an immense speed. We're rolling-out our concept across Europe and at the same time we're innovating continuously. This asks a lot of our systems and our technology partners. 
SmartNow is one of the key partners in our concept. Their platform makes our product reliable and our business agile. We can add and remove services continuously and thus improve our service with greater speed."

"The intelligence that comes with the platform enables us to innovate and to be reliable at the same time."
Independent technology
Different manufacturers and suppliers provide different platforms or solutions and these don't work together. SmartNow solves this problem. Their platform makes ONE HUNDRED independent and flexible. Mariëlle explains: "With the independent platform of SmartNow we can virtually connect every type and brand of device and let it talk with our business systems. Without impact on our infrastructure. 100% reliable. That makes a big difference to our success."
––––––––––––––––––––––––––
Many thanks to Mariëlle and ONE HUNDRED restrooms for sharing their experience with us. We're looking forward to many more years of friendly cooperation.
More information:
ONE HUNDRED restrooms
the new standard in public restrooms
onehundredrestrooms.com