Increase your business with connectivity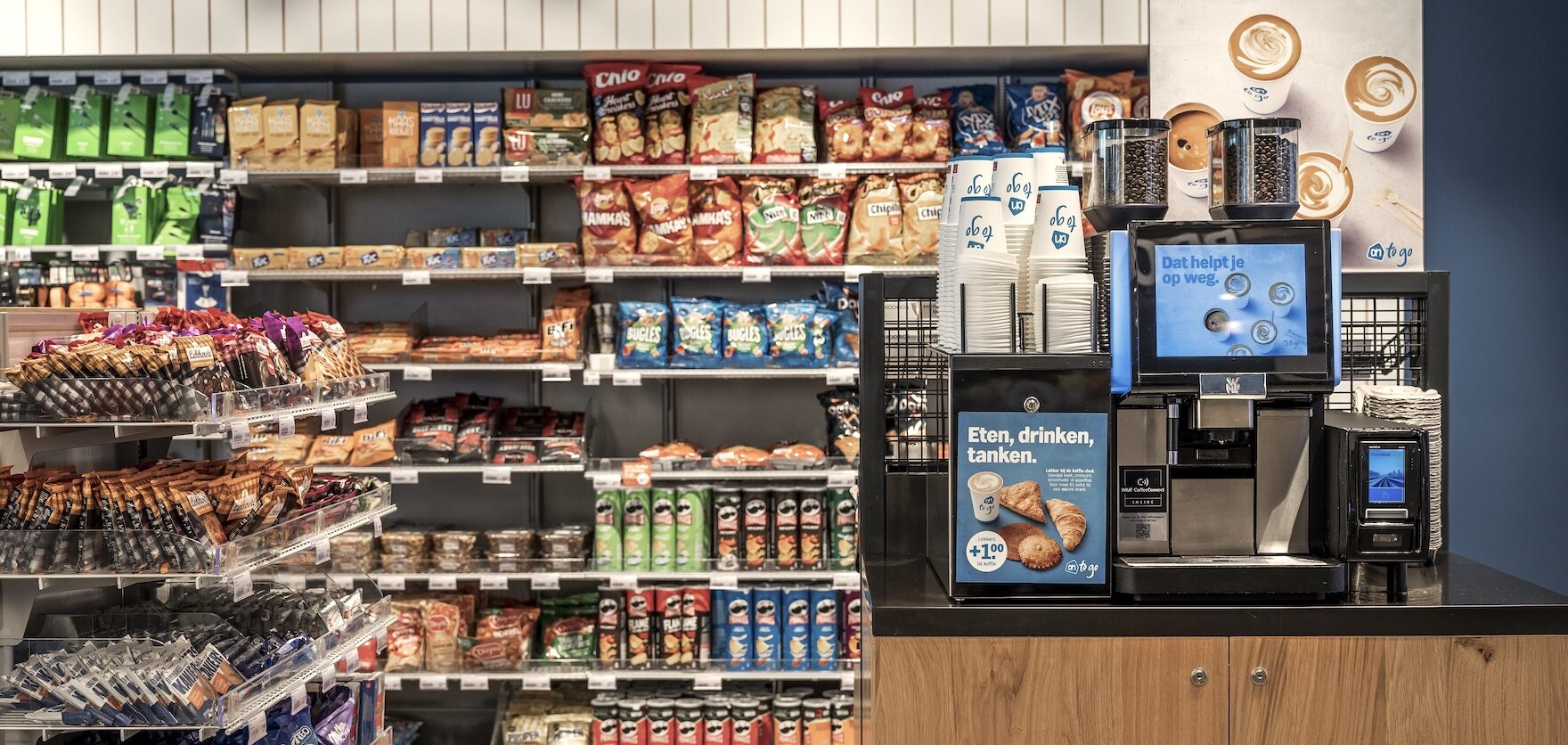 More and more self-service machines are an important part of the business:
Self-service checkouts
Vending machines
Restroom turnstiles
Points of sale
By connecting the machines to your business systems through our platform you can increase your return substantially. And at the same time, you will get 24/7 insights and control over the machines.​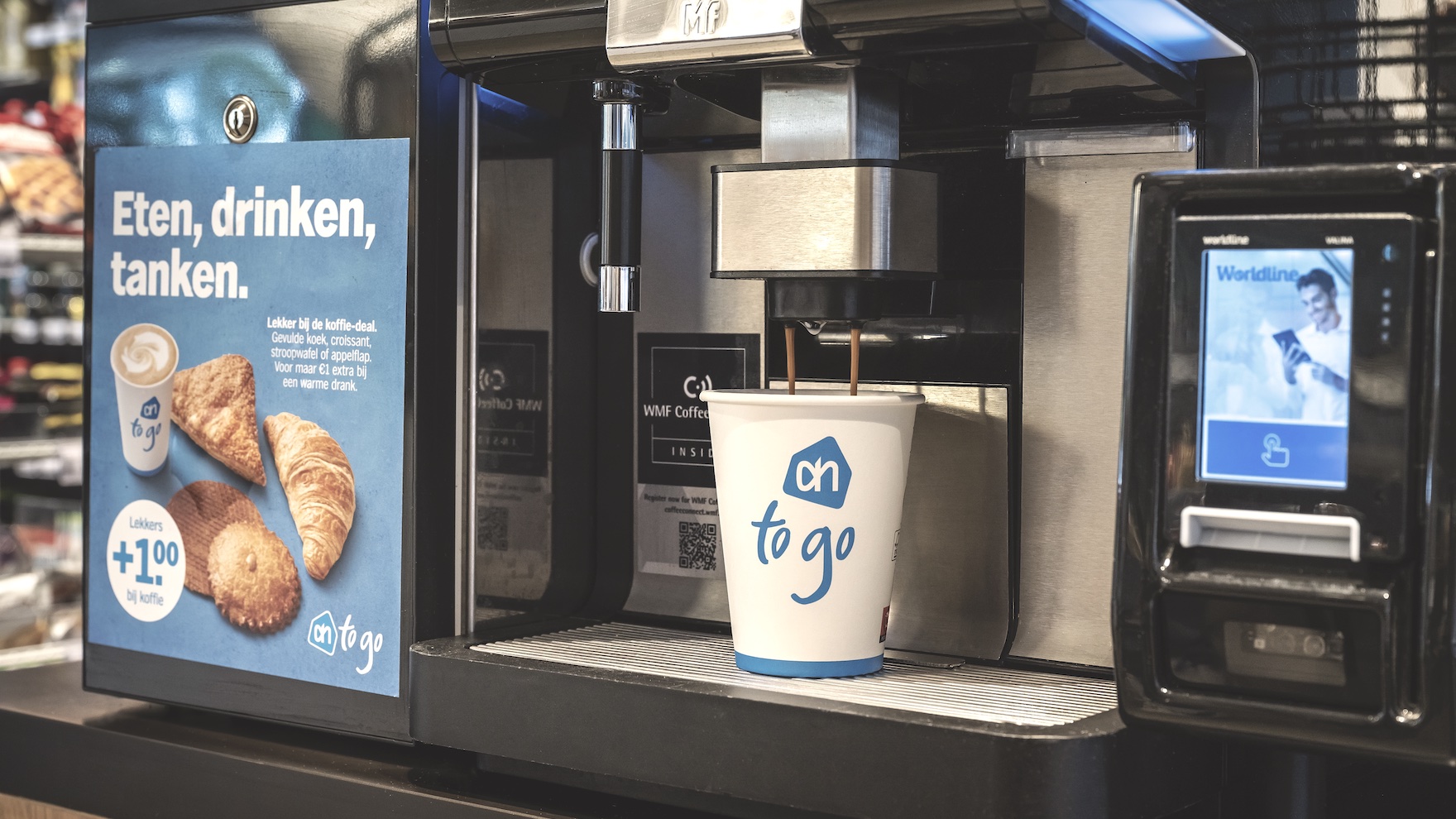 As soon as we have connected your self-service machines to our platform you get great opportunities for your business.​
Pay for your products with the cashier and get your products yourself by scanning the QR code on your receipt at the machine
Increase coffee sales and prevent fraud by adding our PayStation to your Coffee Machine
Shorten the queue at the counter by adding payments to self-service machines
Let your staff drink a number of free coffees per day by using our enhanced QR code voucher system
Make a subscription model for your self-service machine, e.g. 20 free coffees each month or EUR 50 monetary value again every month
Let consumers pay for their restroom visit at the turnstile and a QR code is printed which will give them a discount on coffee or on any POS.
Get real-time insights and control through two-way communication. Add payments and discover commercial as well as operational opportunities.
Sit back. We maintain connections to all machines, payment terminals, POS, BOS, or third-party systems. Now and in the future.
All your machines will exchange their sales and machine data directly with your existing POS/BOS systems.
From now on you are in control of your fleet and. You get access to many commercial as well as operational insights and functionalities.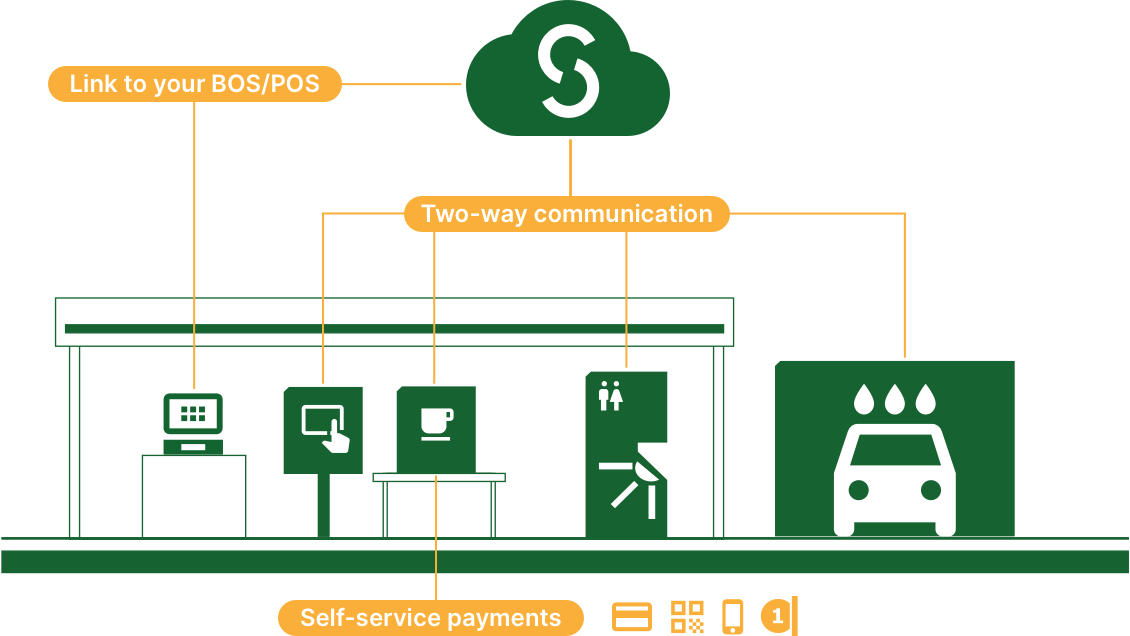 Would you like to learn more?