Integrations and development
Do you need your data integrated into your IT infrastructure? The implementation of a custom functionality? Or do you wish to connect very specific equipment to the internet?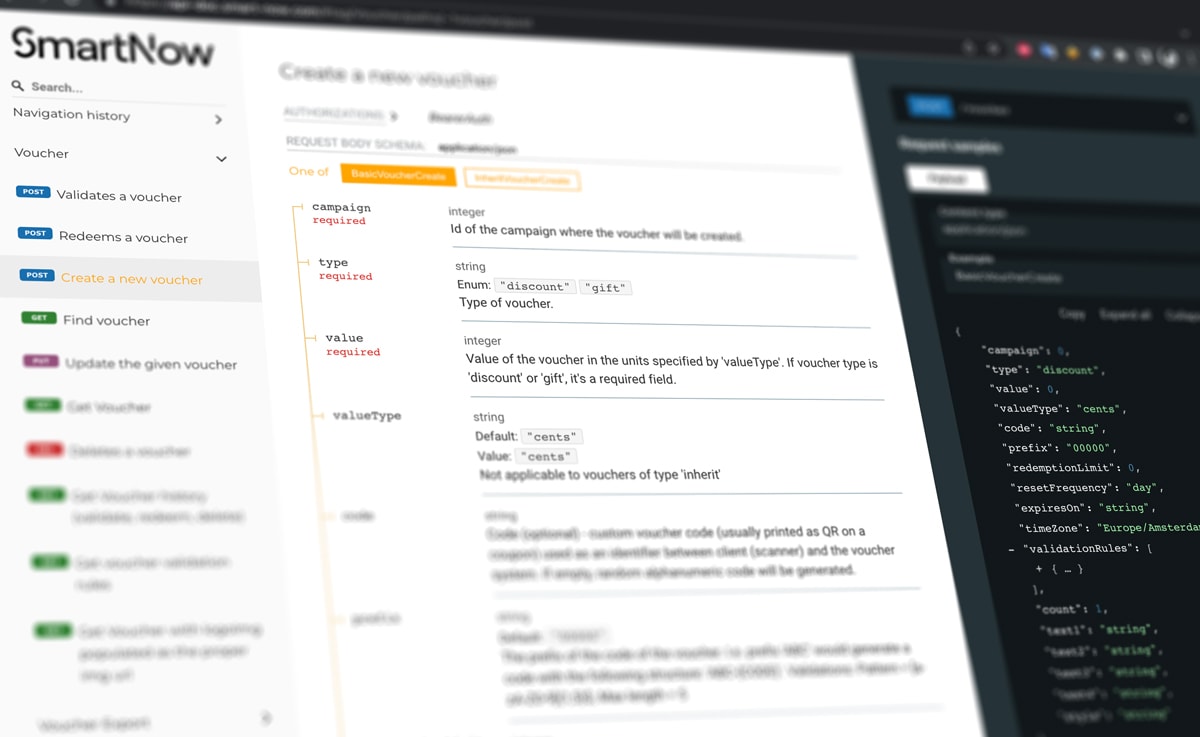 SmartNow offers a Versatile API:
one single interface connects all your different machines and brands into your existing infrastructure, following the API-first industry standard
your developers receive a robust and well-documented infrastructure, so you can integrate data into your own environment and apps
you receive total technical support from SmartNow engineers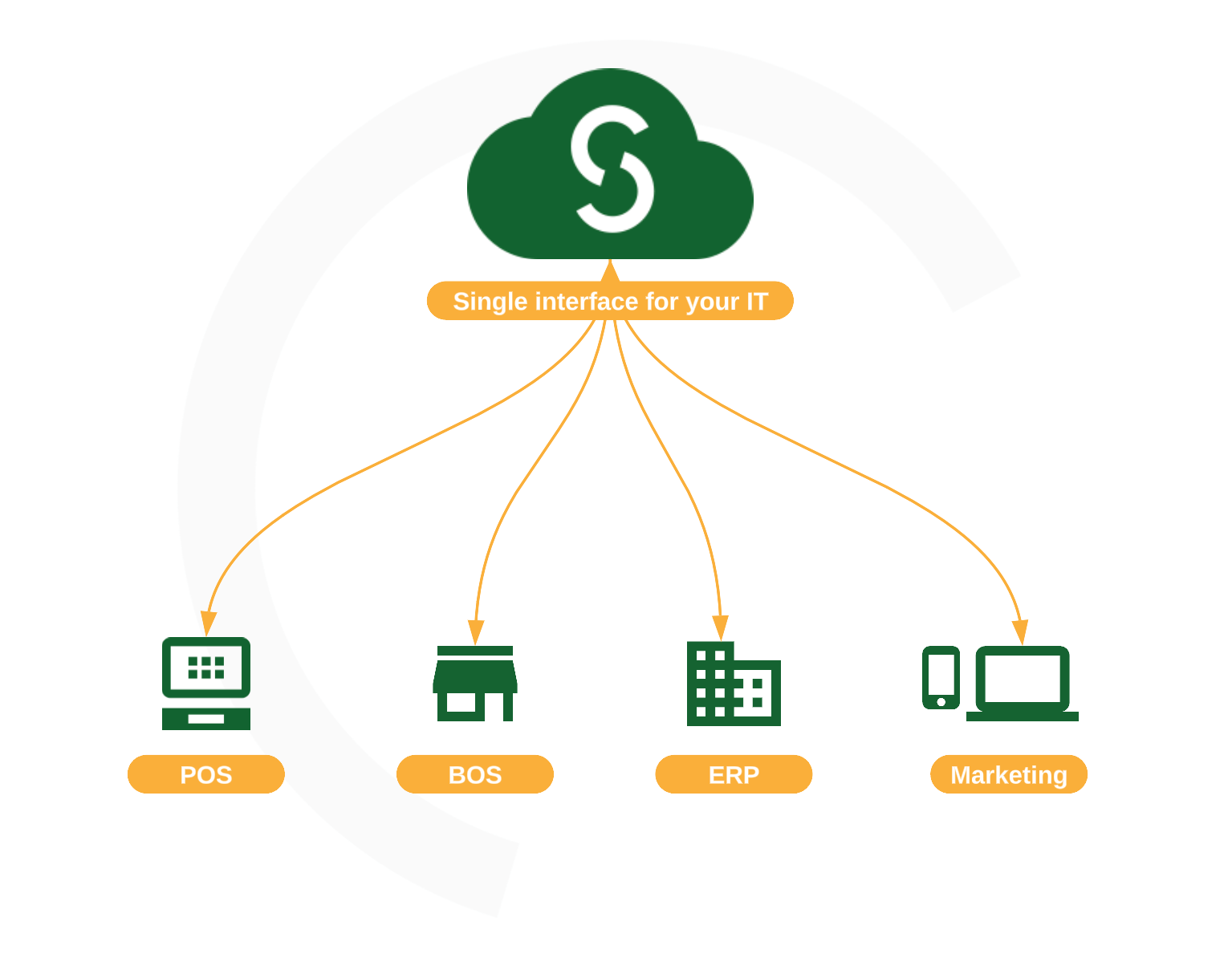 Our API is ready for your custom-built integration. If you want us to build an integration, then SmartNow will be happy to provide this. Our in-house engineering team develops high-quality software solutions, which can:
integrate your IT both in the cloud and locally (BOS, POS, ERP, marketing and loyalty apps, etc.):
push sales transactions near-real-time into your back office 
push machine telemetry into your back office 
sync product prices between your POS and vending machines
implement bespoke functionality on our cloud and gateway to fulfill your needs
and more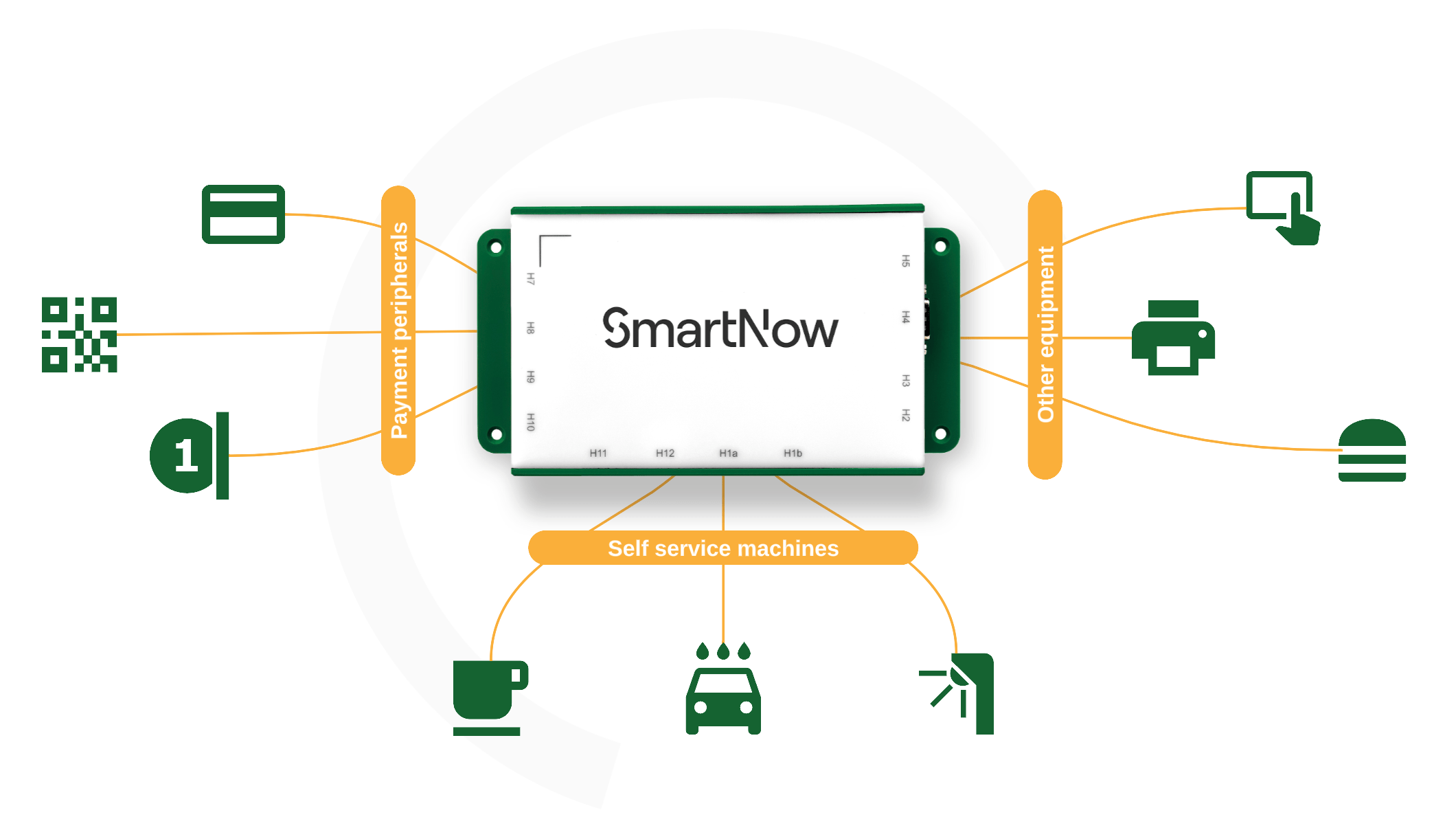 We welcome every machine​
Our inhouse engineering team, including software and hardware engineers, has integrated many machine types and brands into our platform. Ready for you to use, without any development.
Is your type of machine not integrated yet, then we are happy to do this for you. We know every standard protocol in retail machinery (MDB, IFSF, CSI/CCI, CTEP, and more).
We have already integrated top brands in
coffee (WMF, Franke, Melitta, Cimbali, and more)
carwash (Christ, Washtec, Cartadis, and more)
card payment terminals (Worldline, Payter, Adyen, Ingenico, and more)
coin changers, scanners, printers, displays & more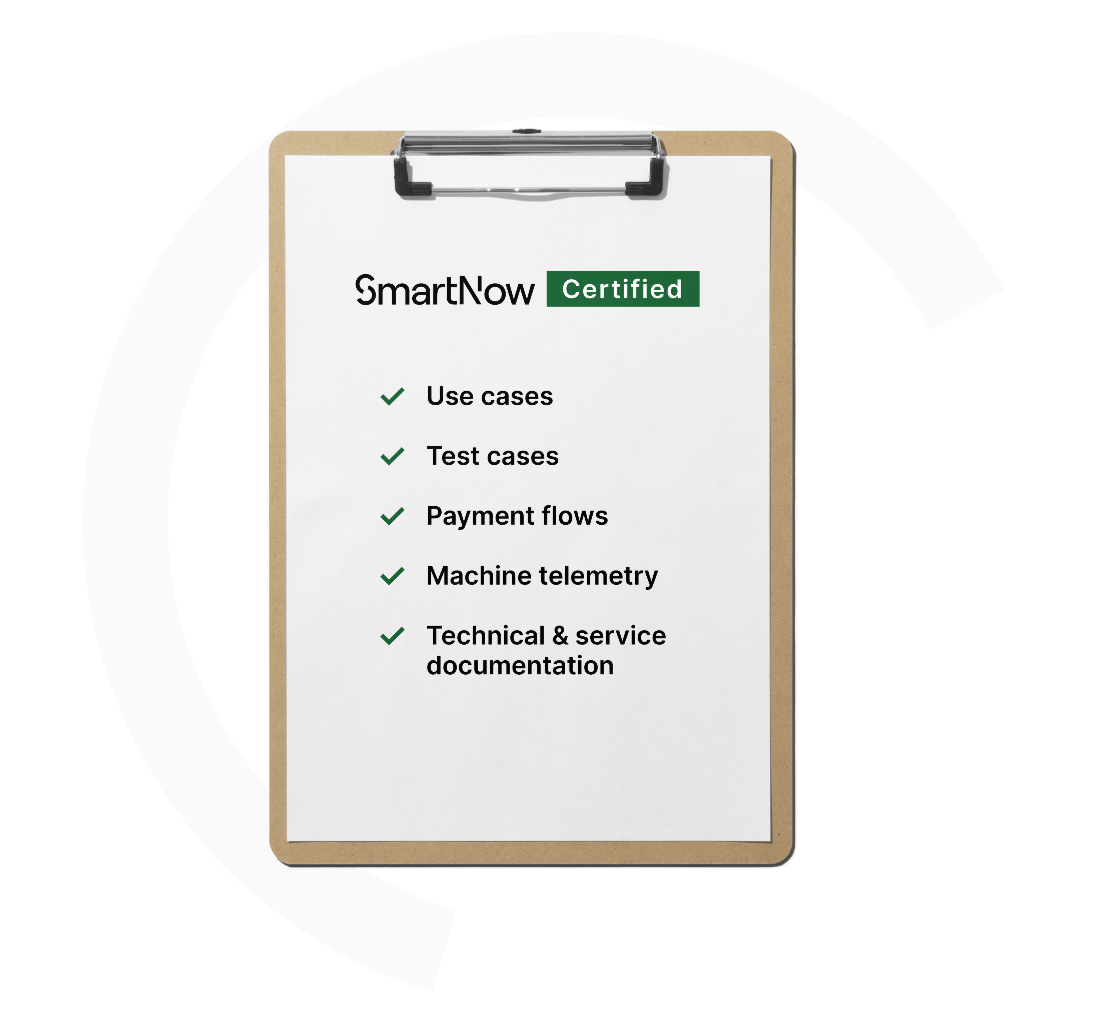 There are rare occasions where we can't support your machine, payment peripheral or other equipment. In these cases we have a certification service, that can integrate equipment through the SmartNow Gateway:
we plan and execute the project with you
we communicate with OEM and get all required technical documentation
we implement the integration according to the requirements
we conduct in-house testing and certification to ensure a high-quality delivery
Interested to learn what value we can bring to your business?